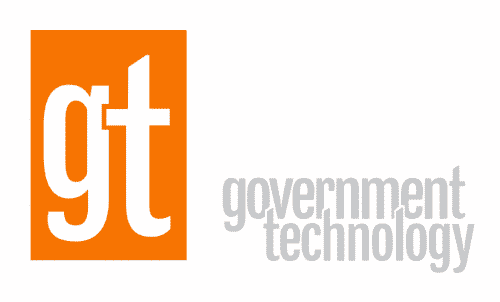 Originally published in Government Technology Magazine (Jan/Feb 2018). It was part of Voices in Gov Tech, featuring the unique perspectives of leaders in the market. Read the full series here.
Despite the critical work that public servants do for their communities, many lack the tech tools they need to do their jobs. I should know; I've worked in local government for almost a decade.
Fortunately governments are starting to get the attention they deserve from technology companies, and startups are emerging that promise to replace our outdated, archaic systems. Despite this, some of my peers either worry about partnering with startups or don't give them the time of day because they aren't "tried and true."
Our experience, however, is that the benefits outweigh the risks. At the city of San Rafael, we didn't set out to work with startups. We set out to find new tools to help our agency provide timely and important information, be more responsive to community needs, and work in a more data-driven fashion.
By taking a more merit-based, forward-thinking and flexible approach to procurement, we ended up working with several startups. They rose to the top because they have simple and intuitive interfaces, don't require costly implementation fees or long-term contracts, embody the spirit of continuous improvement, and have their eyes keenly on the future.
Work with technology partners, not just vendors.
It's far more important that you focus on selecting a partner with values that align with yours, rather than using less meaningful criteria like the number of years a company has existed or the number of clients they have.
Our partnership with ProudCity has proven to be so much more than just a website. We've now worked with them to streamline processes using online forms and payments; create tools for localized resident information like trash pickups and real-time traffic conditions; and help City Hall visitors find what they're looking for.
Shape and influence product design and offering.
Startups are nimble, responsive and passionate about what they do. By working with a startup, your feedback and needs are directly reflected in their product.
Working with Seneca Systems, we implemented our first Constituent Services Platform across the organization to centralize communications, manage service requests, and gather constituent and organizational data into a single hub. Listening to the needs of 12 departments who each provide very different services is a big undertaking, and I almost cried when I saw how much our feedback informed the next iteration of their product. They not only listened; they also turned our feedback into product enhancements we could never have envisioned.
Expect nothing less than modern technology and interfaces.
Many of our current systems are old, tired and have steep learning curves so few employees know how to use them. Your workforce deserves easy-to-use tools to do their jobs. It's 2018.
We are working with OpenGov to visualize not just our budget, but also non-financial data on topics such as homelessness, open space fires and permit activity. Not only is the platform easy and intuitive to use, but also the visualizations are easy to understand. By making data more accessible, meaningful and timely, governments can make more informed, data-driven decisions.
Find low-risk ways to test and experiment and avoid long-term contracts.
Government needs to get better at taking risks, but that doesn't mean failures need to be costly. Safeguard yourself by avoiding multiyear contracts. And don't just take a vendor's word for it. "Try before you buy" approaches and sandbox environments allow you to see for yourself how easy something is to use.
Public servants do incredible work over a wide range of issues: We connect chronically homeless with much-needed mental health services; help entrepreneurs achieve their dreams; make sure buildings, streets and parks are safe; and ensure government services are accessible to everyone. It's time we get the tools we need so we can do our best work.